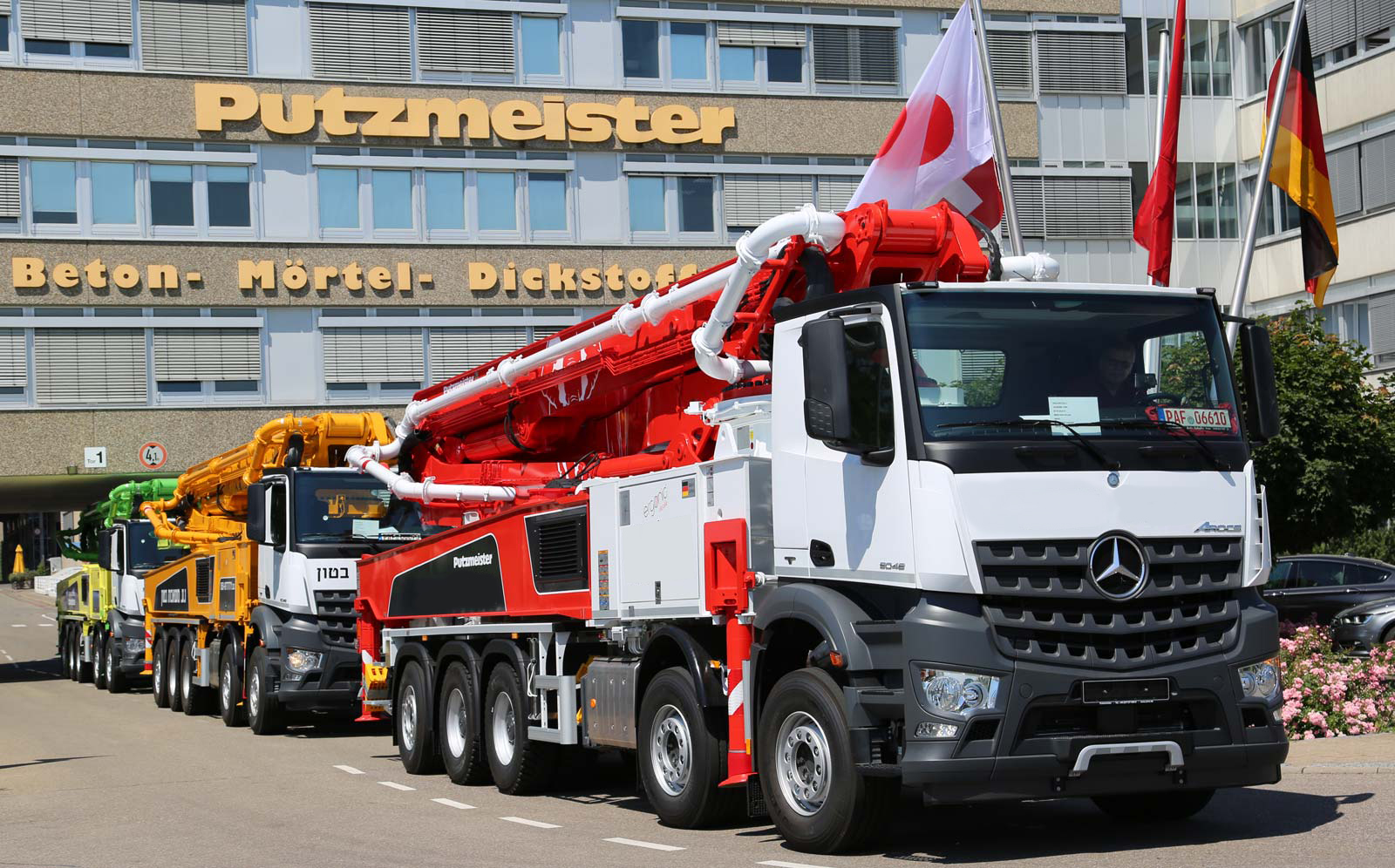 Who we are

We have been global leaders in the world of construction and mining since 1958. We develop, produce, sell and service our customers with high quality products and high reliability pumping machines, distributing and placing concrete, mortar and high density solids, including preparation, temporarily storing, processing and transporting such materials. We strive to serve our customers with instant availability for their business as our mission at all times.
What sets us apart
Innovative technologies which are being updated constantly as per of the latest research and development, and market requirements. 

Customizing equipment for the exact needs of our customers and providing effective, simple solutions for the long run and for any complex problems through our hardy and versatile machines. 

Handling and decoding complex construction assignments across the globe. 

Ably and actively partnering clients on projects and helping them deliver under their own promises.

 Our close-knit network of partners in each nook and corner of the world. 

Skilled, committed and motivated teams that ensure that our clients gets "value for money" at all times and at any location.
What we do
KTE provides first world class products and services, setting up standards for quality through continuous and significant investment in research and development. 

We provide our clients with advice and support ranging from the right choice of machines to be used for a construction project all the way to engineering solutions. 

Our machines are used for a range of applications including but not limited to civil engineering, mining, tunneling, pre-cast factories, large scale industrial projects and power stations. 

KTE handles all types of projects, regardless of scope or distance of location.

With over 20 subsidiaries worldwide and manufacturing units across the globe, we combine top end German engineering, technology, expertise and high manufacturing standards with locally relevant requirements in order to provide a package of comprehensive solutions. 

In 1994 we were one of the first construction machinery manufacturers to receive ISO 9001 certification followed by 9001/2000 certification in 2008. View Products